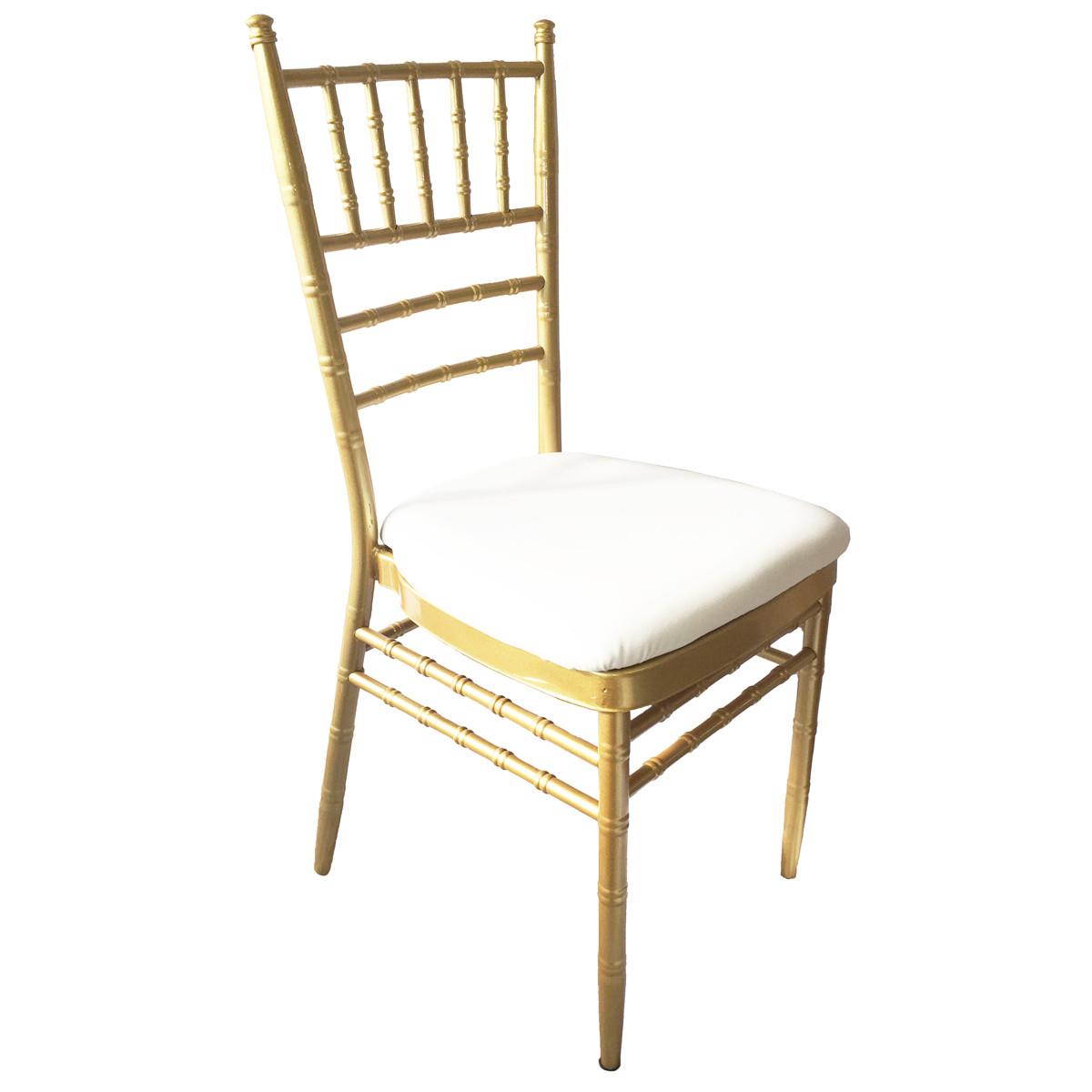 Light Gold Chiavari Chair Rental
SKU Light Gold Chiavari Chair Rentals
Product Details
Light gold chiavari chair rentals. Chairs made of high quality metal with velcro off-white leather cushions for easy setup and teardown. Pricing shown includes delivery and pick up fee "to the door" of venue within the local Des Moines area. Setup and tear down fee not included. Call to inquire on pricing of setup and tear down fees.
Minimum order - 50. We do not offer local pick up for this item. Outside Des Moines area - mileage and travel time fee will apply based on distance. Minimum delivery fee of $80.00 applies.
Note:
These items cannot be shipped. Delivery and pick up fee included for Des Moines/West Des Moines area. Deliver is to the door of the venue/facility. Additional fees may apply if elevator or stairs are required for entrance. Mileage and labor fee applies out Des Moines area. Request a quote, call or email for availability and additional pricing if outside designated area. Does not include setup or tear down.
Save this product for later